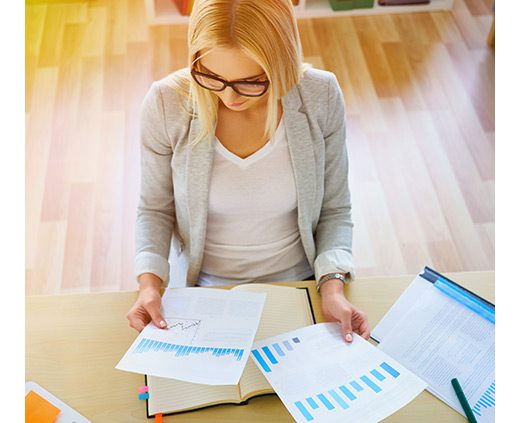 Tips for Storing Financial Documents
As you move from apartment to apartment, the task of storing financial documents can seem daunting at first, not only because some documents might be relevant in the foreseeable future while others virtually useless, but because typically financial documents include sensitive personal information. On top of a good organization system, storing financial documents requires a certain level of security not usually demanded of other kinds of storage. Read the following tips to get on you on the right track.
First thing's first, for documents you don't want to keep, destroy them: do not simply recycle or toss them in the trash. Because these documents contain sensitive information, the only safe way to dispose of these is through a shredder or incineration. If you don't have a shredder, and don't care about incineration, just visit Office Depot, or other office supply stores, to shred documents, as these businesses usually offer shredding services.
Physical Storage
For financial documents you won't need access to, but should still keep in storage, just place them in filing boxes. To keep it simple and easy for the future, you might name boxes by category. For security, a filing cabinet with a lock is the best direction to go, or even a locker where you can stack the boxes on top of each other.
On the other hand, if you want certain financial documents accessible, there are a few things you can do. Of course a filing cabinet is optimal, and then categorizing financial document types by file color. Also breaking down categories by date needed or date received could be useful.
Other, long-term financial-relevant documents you might need, like birth certificates, you can store at a safe deposit at your local bank, or purchase a safe for their keeping to protect it from possible future damages.
Digital Storage
A good way to keep your financial documents accessible while also adding an element of security is to purchase a small external hard drive. You probably won't need more than 5 or 10 GBs, given how little space documents themselves take up, when compared to pictures and videos. With an external hard drive you can add a password protection. Another advantage is you won't have your financial documents directly on the computer designated for everyday use. This will keep your sensitive files out of the hands of hackers and, maybe, your children. You won't have to worry about accidentally sending the files or deleting them, as they'll always be on the external hard drive, which you can disconnect from all devices when you don't need access to the files stored there.
Another easy way to store sensitive documents is through the cloud, which will enable you to have access to these documents on any network-connected device. A free option is Google Drive, but there are other services like iCloud that provide similar services. You might also just want to look into getting a sensitive document storage program.
Whatever you do, remember to balance security and accessibility.